Supplier Development is the process of collaborating with suppliers to improve their processes and product manufacturing capabilities. Supplier knowledge and technology of the commodity they supply can be leveraged through supplier development with the OEM (Original Equipment Manufacturer) or service provider to reduce cost and lower project risk. An objective of Q-1 is to identify supplier expertise and initiatives that can benefit the OEM.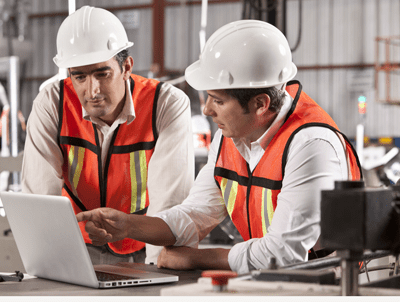 A strong collaborative relationship between the OEM and their suppliers increases velocity to market and shortens the development cycle. It is in the best interest of all, to have a capable supplier network. Q-1 provides the strategic planning, structure and activities required for a strong, capable and responsive supply chain.
Each organization experiences unique struggles with suppliers, such as late deliveries, poor quality and inadequate responses to problems. We provide Supplier Development solutions to these concerns by utilizing strategic planning, project management, training and facilitation to leverage supplier expertise. Q-1 assesses suppliers to determine risk levels to create a mutually beneficial end result.
Q-1 SDEs (Supplier Development Engineers) are selected based on core competency certifications required for each customer. Our SDEs are professional engineers with strategic supplier engagement experience. Q-1 is trusted for planning and staffing to meet customer engineering needs.
Q-1 strategically segments Supplier Development into five functions:
Strategic Planning and Risk Definition
Engagement, Collaboration and Project Management
Quality Systems, Process and Controls
Training and Facilitation
Continuous Improvement and Surveillance
Q-1 communicates to purchasing and engineering, through the publication of intuitive Red, Yellow Green graphical interface diagrams. Our activities are focused on suppliers, parts and processes with the greatest risk to your end product's safety, performance and reputation.