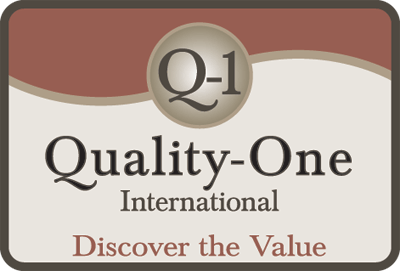 Introduction to AS9100D Support
Through successful development and implementation of an AS9100D Quality Management System (QMS), your organization can reap many benefits such as, increased product quality, lower operating cost due to reduced waste or rework, and enhanced corporate image in the marketplace. With the technology of today, the marketplace is getting larger and competition for business is increasing. With this growth in the industry, more organizations are becoming involved in the manufacture or supply of aviation, defense and space related products and services. Due to the continuous growth of competition, organizations must provide the highest quality products and remain cost competitive. Through effective planning, implementation and monitoring of an AS9100D compliant quality management system both goals can be realized, highest quality at competitive cost. In most cases, developing and implementing a compliant QMS requires subject matter experts and dedicated manpower and resources. Due to the highly competitive nature of business today, many organizations simply do not have qualified individuals or adequate manpower and resources available. That is where Quality-One support services can be of assistance.
At Quality-One, we have the ability to provide the vital resources to effectively support the development, implementation, maintenance and continual improvement of your AS9100D compliant quality management system. Our team of highly skilled and experienced professionals can assess your current system and resources then devise an effective plan for the development and implementation of your Quality Management System.  Our support services have a proven track record of accomplishment and are noted as providing value through reduced time for system development and implementation. At Quality-One we recognize that each organization has unique challenges and requirements. For that reason, our subject matter experts utilize best practices of multiple industries to provide a custom fit solution for your organization.
About AS9100D Auditing
At Quality-One, we can provide your organization with effective and beneficial 2nd Party Auditing services. A 2nd Party Audit is an audit performed at your facility or at a supplier, by a qualified representative from an outside firm such as Quality-One. These audits are of significant value to organizations that may lack the proper resources and time to conduct their own internal QMS audits. They are also a useful tool in evaluating the effectiveness of your internal audit system. Quality-One auditors will review your processes objectively and are able to present audit results with a fresh perspective. Quality-One will provide your organization with qualified 2nd party audit resources. Our audit services are useful in:
Ensuring fulfillment of AS9100D requirements for Internal Audits
Pre-certification audits to identify possible non-conformances to aid in first time certification
Familiarizing your personnel responsible for system audits to a structured audit process
Benefits of AS9100D Auditing
Quality-One's 2nd Party Auditing services can assist your organization in developing, establishing and evaluating your internal auditing process. Our professional 2nd party auditors provide a different perspective and an extra set of eyes that may bring issues to light that are often overlooked by internal auditors that observe the same processes day in and day out. The professional auditors at Quality-One can support your organization by:
Providing direct support for your auditing process and team
Reducing the time required by internal staff to complete required audits
Permitting internal personnel to complete their necessary regular duties
Coaching of internal personnel responsible for conducting internal audits
Ensuring your QMS audit process meets the AS9100D requirements
About AS9100D Facilitation
Organizations that make use of professional facilitation services from Quality-One regularly achieve a considerable reduction in the time and resources required to design, develop and implement their Quality Management System. Our skilled facilitators at Quality-One are experts at planning, developing and implementing an AS9100D compliant QMS. Professional facilitation methods can empower your organization to build an effective and robust QMS while side stepping several of the common pitfalls encountered during the execution of a new quality management system. Development and implementation of a QMS without facilitation often leads to waste in the forms of:
Ineffective or missed non-conformance identification
Inadequate root cause identification and risk analysis
Poor application of the PDCA methodology
Inadequate risk analysis and mitigation
Objectives that are not well defined or lack the proper planning to achieve them.
Missed opportunities for improvement of the processes or the management system
Disruptions to business due to time lost to complete every day responsibilities
Ineffective communication regarding the QMS requirements
Failure to achieve 3rd party certification within project timeline
The reduction in cost and time realized when taking advantage of professional facilitation services quite often exceed the cost of the service. Regrettably, some organizations fail to realize the value of engaging a professional facilitator in their AS9100D certification efforts.
Benefits of AS9100D Facilitation
Engaging a professional facilitator in your AS9100D certification initiative carries with it many advantages to your organization. The benefits of utilizing a professional facilitator result in more than the reduction in the time, resources and cost required to design, develop and implement an AS9100D compliant Quality Management System. In addition, your organization would avoid the many pitfalls and obstacles to the project's success. At Quality-One, our professional facilitation services enable your organization to:
Improve your ability to identify non-conformances
Develop clear and achievable objectives for the QMS
Ensure the QMS objectives are aligned to the organization's strategic goals
Become proficient in the use and application of risk analysis tools
Develop and execute effective countermeasures when required
Build a foundation for your QMS based on the process approach
Increase knowledge and awareness of the QMS within all areas of the organization
Achieve certification upon the completion of your initial 3rd party audit
About AS9100D Contract Services
With almost every organization there are times when an additional pre-trained associate or two are needed to complete a project, perform Root Cause Analysis (RCA) or assist in the development and implementation of a new or revised QMS. In some cases, successful development and implementation of an AS9100D complaint Quality Management System is at risk due to lack of resources, experience, or knowledge of industry best practices. It is in those type of circumstances that Quality-One contract services can help you see the light at the end of the tunnel.  Lack of sufficient resources can delay the implementation of your QMS or cause essential steps to be overlooked.  At Quality-One our experienced contracted professionals can step in and relieve the pressure of a time crunch or resource constraint putting your development and implementation plan back on track. Our seasoned professionals bring with them experience gained through work in many industries with multiple organizations. Utilization of our contracted professionals can save your organization the time and expense of searching for, interviewing, and hiring additional personnel. Quality-One contract services consistently produce positive results through the application of best practices and knowledge gained from years of experience. Our contract services may be used in:
Facilitating the development and implementation of your Quality Management System
Development of required documentation to achieve your third party registration objective
Implementing computer based systems and documentation tools used to identifying non-conformances, risk analysis and mitigation, development of effective corrective actions, measuring management system performance, and promoting continual Improvement
Provide coaching and mentoring of the key personnel  responsible for the support and maintenance of your Quality Management System
Benefits of AS9100D Contract Services
Developing and implementing an AS9100D Quality Management System generally requires a sizable investment of time and resources. In this highly competitive business climate, many organizations are seeking ways to reduce cost. Unfortunately, all too often that results in workforce reductions leaving the remaining associates to do more with less. If a project is understaffed and under supported, the team may not possess the required body of knowledge for success and thus will produces less than optimum results.  This is particularly true for AS9100D certification projects. In addition, insufficiently supported projects often fail to meet deadlines or achieve third party certification.  Quality-One Quality Management System contract services can help your organization avoid the pitfalls caused by understaffing or lack of knowledge or experience and ensure the success of your certification initiative.  Our experienced professionals at Quality-One can enable your organization by:
Realizing a reduction in time required for QMS development and implementation
Providing experienced personnel with knowledge of QMS ready to hit the ground running
Carrying part of the project load, allowing your personnel to devote time to daily responsibilities
Providing your employees with direct assistance for their non-conformance identification, risk analysis and corrective action skills development
Establishing a robust internal auditing system to gauge system performance
Performing 2nd party audits to measure and document the performance your QMS
Learn More About AS9100D Support
Quality-One offers Quality Management Systems Development through Consulting, Training and Project Support. Quality-One provides Knowledge, Guidance and Direction in Quality Management Systems development activities, tailored to your unique wants, needs and desires. Let us help you Discover the Value of AS9100D Consulting, AS9100D Training or AS9100D Project Support.