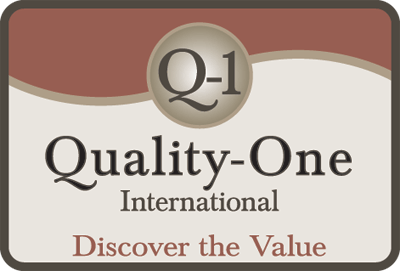 Introduction to DFSS Training
When a new product or process is launched, it is critical that all the personnel involved are properly trained. Training employees reduces mistakes, downtime and delays in production that result in high costs to the company. Development and implementation of a successful Design for Six Sigma (DFSS) process requires time, talent and resources. In today's competitive business climate companies must look for ways to reduce costs and increase efficiency. Some managers may see eliminating training as a way to reduce cost. It may look good up front but lack of proper training will likely cost more in the end. Research studies have revealed a close correlation between team member skills and a projects success. Whether it is a sales engineer, service provider or machine operator, proper training will enable your team members to perform at the peak of their ability. Proper DFSS Training will increase your chance of success and enable your team to effectively apply the DFSS methods and tools to your projects. Our highly experienced staff of Subject Matter Experts (SME) will provide the training required to help ensure your DFSS process is successful.  At Quality-One, we offer three types of training:
Onsite Training
During an Onsite DFSS Training, one of our industry leading SMEs will come to your location to provide the training. This method of training enables your personnel to participate in the training together, as a team. The discussions tend to become centered on your products and processes. Onsite DFSS Training can provide a positive impact on the success of your DFSS development and implementation process. The onsite training option has proven to be cost effective for organizations that have multiple team members that require training. The expenses are generally less compared to having the whole team travel.
Offsite Training
Quality-One Technical Training Centers are available for offsite 5S Training. The offsite 5S Training option is generally most popular with organizations having five or less associates that require a thorough working knowledge of 5S. Our training centers provide the participants an environment free from the distractions and interruptions of daily work activities. The participants are allowed to concentrate on the training materials resulting in a higher level of knowledge transfer. In addition, the atmosphere encourages increased participation. During the discussion participants often share the unique challenges from their various industries. Your teams return informed, inspired and ready to hit the ground running. They are now prepared to effectively implement 5S in your facility.
Online Training
The Quality-One DFSS Online Overview includes interactive audio, video, animation and downloadable reference materials. The DFSS Online Overview provides the participant a fundamental introduction to DFSS tools and methodology. The online option is ideal for a basic introduction to DFSS or for busy professionals that may not able to participate in onsite or offsite training.  The online course is self-paced and provides immediate access to the DFSS content.  The training materials are conveniently accessible 24 hours a day, 7 days a week. The participant will have 30 days to complete the course and may access it as often as desired.
Learn More About DFSS Training
Quality-One offers Quality and Reliability Support for Product and Process Development through Consulting, Training and Project Support. Quality-One provides Knowledge, Guidance and Direction in Quality and Reliability activities, tailored to your unique wants, needs and desires. Let us help you Discover the Value of DFSS Consulting, DFSS Training or DFSS Project Support.