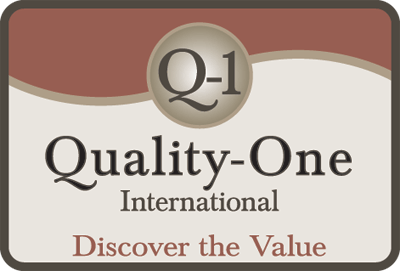 Introduction to GD&T Consulting
With the current globalization of parts sourcing, a standard method of dimensioning and tolerancing drawings and a common drawing language is required to assure proper communication of all design requirements. In an effort to assure quality is maintained, many companies are now requiring Geometric Dimensioning and Tolerancing (GD&T) to be utilized on all part drawings. If your company is not currently utilizing GD&T and wants to reap the benefits of a standardized common drawing language, the Subject Matter Experts (SME) at Quality-One are ready to lend a hand. At Quality-One, our consultants are leading experts in the planning and integration of GD&T tools. Utilizing experience gained through working with multiple companies in various industries including automotive, heavy equipment, aerospace and transportation. We can assess, make recommendations and provide direction while helping implement GD&T into your design and drawing development process. As part of our consulting services we can provide:
Review your current design and drawing development process

Gain a thorough understanding of your resource requirements
Determine the need for additional resources or training
Review your objectives and chart the course for successful GD&T implementation

Plan and design a GD&T implementation process that aligns with your goals

Communicate the proper GD&T methodology
Provide any required drawing templates and procedure documentation

Provide leadership for implementation of GD&T into your design process

On-site expertise provided at your locations
Clarification of the rules and proper application of the various GD&T symbols
Mentoring the engineering leadership teams to increase rate of success
Learn More About GD&T Consulting
Quality-One offers Quality and Reliability Support for Product and Process Development through Consulting, Training and Project Support. Quality-One provides Knowledge, Guidance and Direction in Quality and Reliability activities, tailored to your unique wants, needs and desires. Let us help you Discover the Value of GD&T Consulting, GD&T Training or GD&T Project Support.