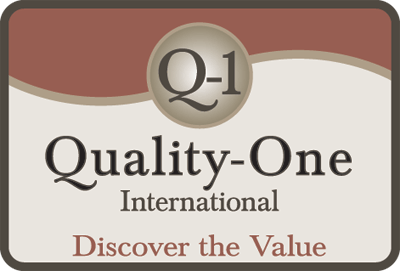 Introduction to RCA Consulting
Companies worldwide are continuously looking for ways to prevent repeat problems from occurring. They struggle to find the real cause, the "root cause", of the problem and only treat the symptom.  When this happens, eventually the problem will rear its ugly head again. This negatively impacts productivity, product quality, scrap rates and inevitably their brand equity. The cost of poor quality often goes unnoticed, being disguised in higher warranty costs and loss of sales. A consistently high level of productivity and quality are essential for success in any business. Root Cause Analysis (RCA) is an effective tool for preventing repeat failures or quality issues. A properly planned, structured and implemented RCA system can be an effective tool for driving down to the root of the problem and eliminating it once and for all.  The planning requires experts knowledgeable in the subject and valuable time and resources. That is where Quality-One RCA Consulting services can be of value.
At Quality-One, our consultants are leading experts in planning, structuring and implementation of an effective RCA process and the related tools, utilizing experience and expertise gained through working with manufacturing companies from various industries including automotive, heavy equipment, aerospace and transportation. We can assess, make recommendations and provide direction while helping you implement a solid RCA process into your company's culture. As part of our consulting services we may:
Evaluate the effectiveness of the current problem solving tools in use at your company
Assist in identifying the resources you currently have available for developing and implementing RCA to prevent repeat problems and improve your processes
Mentor your leadership teams to expedite your RCA implementation plan and use the available resources effectively to allow your company to obtain their goals
Learn More About RCA Consulting
Quality-One offers Quality and Reliability Support for Product and Process Development through Consulting, Training and Project Support. Quality-One provides Knowledge, Guidance and Direction in Quality and Reliability activities, tailored to your unique wants, needs and desires. Let us help you Discover the Value of RCA Consulting, RCA Training or RCA Project Support.