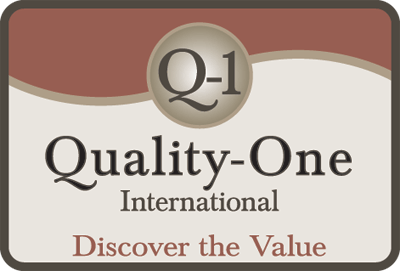 Introduction to SPC Consulting
Like any other tool in the "quality toolbox", when Statistical Process Control (SPC) is implemented properly and the data is used effectively, it can greatly improve product quality, reduce scrap and improve your bottom line. With the increasing competition in industry today, manufacturers must strive for the highest level of quality possible. Many companies are not experienced with or lack adequate resources or solid systems to effectively implement and realize the full benefit of SPC methodology. That is where SPC Consulting from Quality-One can be of value. Our Subject Matter Experts can help you achieve your SPC goals.
At Quality-One, our consultants are leading experts in planning and execution of the SPC process and related tools. We utilize experience and expertise gained through working with existing suppliers from various industries including automotive, heavy equipment, aerospace and transportation. We can assess, make recommendations and provide direction while helping you build an effective SPC system unique to your needs and quality challenges. We can also assist with improving and streamlining your current SPC process. As part of our consulting services we can provide:
Expert evaluation regarding the current state of your SPC process

Gain a thorough understanding of your unique SPC requirements
Evaluate the resources you currently have available for SPC
Review your data collection and retention systems
Determine if the data is being utilized to your the fullest benefit
Review your objectives and chart the course for achieving results you desire

Plan and design a SPC process that aligns with your product introduction system

Match best practices to your needs and desires
Define and demonstrate the proper SPC methodology
Provide any required formats, templates, charts and procedures

Provide leadership for implementation of your new or revised SPC process

On site hands on expertise provided at your locations
Identification of the SPC tools best suited to your processes
Mentoring the leadership teams to increase rate of success
Learn More About SPC Consulting
Quality-One offers Quality and Reliability Support for Product and Process Development through Consulting, Training and Project Support. Quality-One provides Knowledge, Guidance and Direction in Quality and Reliability activities, tailored to your unique wants, needs and desires. Let us help you Discover the Value of SPC Consulting, SPC Training or SPC Project Support.