COQ Support
– Facilitation and Contract Services –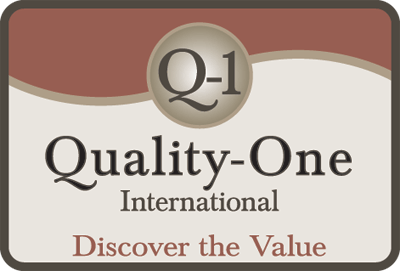 Introduction to COQ Support
In today's world market, competition for business is constantly increasing. In order to remain competitive, most companies are reviewing project budgets and looking for ways to reduce cost. Unfortunately this often results in associates doing more work with fewer resources.  When analyzing and calculating the Cost of Quality, all areas within the organization must be studied. The list of possible cost generators associated with the Cost of Quality can become quite large. Are your resources being invested in the Cost of Good Quality or being wasted on the Cost of Poor Quality?
Quality-One Cost of Quality Support Services can provide the assistance you need to ensure a successful implementation of Cost of Quality methodology.  We can provide onsite support at your facility with highly-skilled and experienced professionals to assist your company. Whether it is facilitating the Cost of Quality investigation and calculations, directing and organizing the activities required for implementation or direct hands-on assistance in deploying Cost of Quality throughout your organization, Quality-One can provide the professional support to meet your particular needs. Long- or short-term support is available to help you succeed. At Quality-One, your success is our business!
Learn More About COQ Support
Quality-One offers Quality and Reliability Support for Product and Process Development through Consulting, Training and Project Support. Quality-One provides Knowledge, Guidance and Direction in Quality and Reliability activities, tailored to your unique wants, needs and desires. Let us help you Discover the Value of COQ Consulting, COQ Training or COQ Project Support.