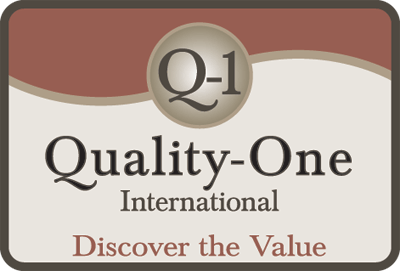 Introduction to COQ Training
Proper training facilitated by Subject Matter Experts (SME) with years of experience successfully implementing Cost of Quality methodology into various organizations in multiple industries can dramatically increase your chance of success. At Quality-One we can provide the training that fits your company's unique requirements. We offer three types of training – there is sure to be one that fits your needs.
Onsite Training
During onsite Cost of Quality Training, one of our industry leading SMEs will come to your facility and deliver the training. Onsite Cost of Quality Training is convenient for scheduling your personnel and enables your teams to participate in the training and learn as a group. The onsite training option is often a more economical decision for companies having numerous team members that require training. The investment required for onsite training is generally a better value when compared to the travel expenses that could be accrued by the entire team.
Offsite Training
Quality-One Technical Training Centers are available for offsite Cost of Quality Training. Our training centers provide the participants an environment free from the distractions and interruptions of daily work activities. During the offsite training sessions, participants often share the unique challenges from their various industries. Armed with ideas gained from this sharing of knowledge, teams return ready to hit the ground running with ideas to improve their processes and invest in the cost of good quality. The offsite training option is the prevailing choice of organizations having five or less associates that require comprehensive knowledge of Cost of Quality methodology.
Online Training
The Quality-One Cost of Quality Online Overview allows the participant to advance through content at their own pace. The online overview includes video, audio, illustrations, downloadable templates and reference materials. The course information is available 24 hours a day and 7 days a week, providing immediate access to the Cost of Quality material. The participant will have 30 days to complete the course and may access it as often as desired within that period.
Learn More About COQ Training
Quality-One offers Quality and Reliability Support for Product and Process Development through Consulting, Training and Project Support. Quality-One provides Knowledge, Guidance and Direction in Quality and Reliability activities, tailored to your unique wants, needs and desires. Let us help you Discover the Value of COQ Consulting, COQ Training or COQ Project Support.