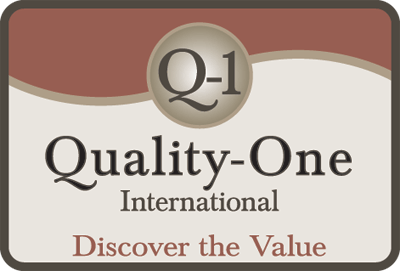 Introduction to DVP&R Consulting
In today's highly competitive market companies are researching and developing new products at an astounding rate. With new product development there is a need for design testing and analysis. Product design testing can be very costly and often times a clear and concise report of the results is unavailable. It is important to have a thorough, well-defined plan for product verification and a method to accurately convey the outcome. The results of testing or analysis must be understandable to the project sponsor and all of the project stakeholders. A well planned and implemented Design Verification Plan and Report (DVP&R) process can provide a robust test plan and clear and accurate test reporting. Many manufacturers are either not familiar with DVP&R or do not have the experience to properly plan and implement the DVP&R into their company culture. That is where Quality-One DVP&R Consulting services can be of value.
At Quality-One, our consultants are leading experts in the planning and execution of DVP&R methodology. We utilize our experience and expertise gained through working with manufacturing companies from various industries (including automotive, heavy equipment, aerospace and transportation) and provide you with best practices. We can assess, make recommendations and provide direction while helping you build an effective DVP&R process. As part of our DVP&R Consulting services we will:
Review the current state of your design verification process
Gain a thorough understanding of your current design analysis and test methods
Evaluate the effectiveness of your analysis and test data collection and reporting system
Review your objectives and develop a plan for achieving your goals
Plan and design a DVP&R process that aligns with your standard practices and available resources
Match best practices to your needs and desires
Define and demonstrate the proper DVP&R methodology
Provide any required formats and procedures
Provide guidance and direction for implementation of your DVP&R process
Coach and mentor your teams to increase rate of success
Learn More About DVP&R Consulting
Quality-One offers Quality and Reliability Support for Product and Process Development through Consulting, Training and Project Support. Quality-One provides Knowledge, Guidance and Direction in Quality and Reliability activities, tailored to your unique wants, needs and desires. Let us help you Discover the Value of DVP&R Consulting, DVP&R Training or DVP&R Project Support.