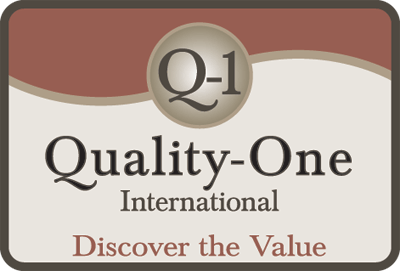 Introduction to NPI Training
Any time a new process or procedure is introduced within an organization the associates need to be informed and trained in the proper methods to operate the process or follow the procedure. This is even more vital when implementing New Product Introduction (NPI) into your organization. Proper training by experienced Subject Matter Experts is crucial for a successful launch of the NPI process. Leadership and associates need to be trained on the process and the key tools utilized in the NPI process. At Quality-One, we can provide the proper training resources to help ensure your NPI projects succeed. We offer three types of training:
Onsite Training
When you select onsite NPI Training, one of our experienced SMEs will come to your facility and provide the training. This method of training can provide additional value by enabling your personnel to participate in the training together, as a team.  Often discussions revolve around your unique challenges and ideas are generated to help implement your NPI system. Onsite training is often the more cost effective option for organizations that have a large number of employees that require an in-depth understanding of the NPI process. Direct onsite training can provide an immediate impact on the success of your NPI implementation process.
Offsite Training
At Quality-One, we have Technical Training Centers available for offsite NPI Training in several convenient locations. The offsite training option is usually most beneficial to companies with less than five associates that require an in-depth knowledge of the NPI process and related tools. The offsite facilities provide participants an opportunity to escape from the distractions and interruptions of daily work activities and concentrate on learning.  In addition, the offsite environment may provide opportunities for participants to share knowledge and experiences from various types of organizations and industries. Best practices from one industry are often shared to the benefit of another. This professional interaction tends to maintain interest and promote a higher level of participation.
Online Training
The Quality-One Online NPI Overview provides the participant with an introduction to NPI methodology. The course includes audio and video content along with downloadable reference materials. The online module is ideal for someone new to NPI or looking for a subject matter refresh. The course is available to the participant 24 hours a day, 7 days a week. The NPI Online Overview is self-paced and may be accessed as often as required within the 30 day period.
Learn More About NPI Training
Quality-One offers Quality and Reliability Support for Product and Process Development through Consulting, Training and Project Support. Quality-One provides Knowledge, Guidance and Direction in Quality and Reliability activities, tailored to your unique wants, needs and desires. Let us help you Discover the Value of NPI Consulting, NPI Training or NPI Project Support.