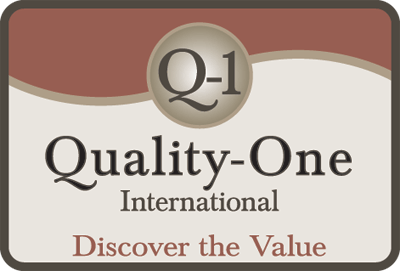 Introduction to QFD Consulting
Companies are continuously looking for ways to increase their market share and gain new customers while retaining their existing customer base. In order to accomplish this, businesses must not merely understand what the customers want and need. The customer requirements must be embedded into their product planning, design and development processes. Properly implemented Quality Function Deployment (QFD) methodology is an effective tool for ensuring the Voice of the Customer (VOC) is heard throughout an organization. Implementing QFD will require time, resources and experienced personnel. That is where Quality-One QFD Consulting can be of value. Our experienced consultants will:
Evaluate the resources you currently have available for QFD implementation and develop a plan for moving forward
Provide the forms and templates required for your QFD process
Coach your leadership teams during the introduction and development process to ensure successful implementation of QFD methodology within your organization
Learn More About QFD Consulting
Quality-One offers Quality and Reliability Support for Product and Process Development through Consulting, Training and Project Support. Quality-One provides Knowledge, Guidance and Direction in Quality and Reliability activities, tailored to your unique wants, needs and desires. Let us help you Discover the Value of QFD Consulting, QFD Training or QFD Project Support.