QFD Support
– Facilitation and Contract Services –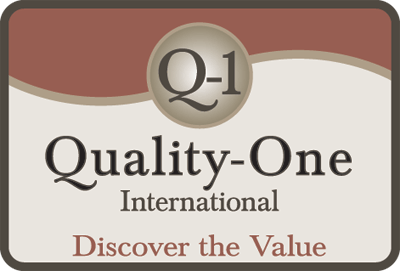 Introduction to QFD Support
Development and implementation of any new system or process requires a commitment of time and resources. It is the same with implementation of Quality Function Deployment (QFD) methodology. Depending on the size and structure of an organization, some may have the resources available and others, for countless reasons, may not. In the competitive business climate of today, many organizations are being encouraged to do more work with fewer resources. When additional resources are needed (and needed fast!) it can be difficult and time consuming to find qualified personnel. At Quality-One, we can provide the experienced and highly qualified QFD Support that you need, when you need it. Quality-One is renowned as an industry leader in providing QFD Facilitation and Contract Services for short or long-term projects. We work directly with your team to ensure your organization's unique QFD requirements and goals are accomplished effectively and efficiently.
Learn More About QFD Support
Quality-One offers Quality and Reliability Support for Product and Process Development through Consulting, Training and Project Support. Quality-One provides Knowledge, Guidance and Direction in Quality and Reliability activities, tailored to your unique wants, needs and desires. Let us help you Discover the Value of QFD Consulting, QFD Training or QFD Project Support.