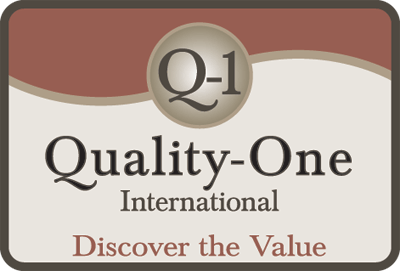 Introduction to QFD Training
When you invest in training for your associates, you are investing in success. Proper training provided by experienced Subject Matter Experts (SME) is vital for developing and maintaining an effective and lasting Quality Function Deployment (QFD) process within your organization. We realize that one size does not fit all and in the same manner, one training option will not satisfy the needs of all organizations. Therefore, at Quality-One we offer three different types of QFD Training:
Onsite Training
During an Onsite QFD Training, one of our SMEs will provide the training onsite at your facility. Onsite training will allow your teams to participate in the training as a group. This shared learning experience tends to build cohesion among the teams as they progress through the information and participate in various interactive exercises. Often this results in a higher level of understanding during the development and implementation of your QFD program. Organizations that have numerous team members requiring QFD Training often select the onsite option.
Offsite Training
At Quality-One, we have Technical Training Centers in several convenient locations, available for Offsite QFD Training. The offsite training option is most popular for organizations that have five or less associates that require comprehensive training in QFD methodology. The environment in our training centers allows the participants to be free from the distractions and interruptions of daily work activities. This allows them to concentrate on the training materials, resulting in a higher level of knowledge transfer. During the training sessions, participants often share unique challenges and ideas from within their various organizations. The participants often return to work with ideas to jump-start their QFD implementation process.
Online Training
The Quality-One QFD Online Overview course is perfect for a basic introduction to QFD methodology. The interactive course allows the participant to advance through the training material at their own pace. The training materials include video, audio, illustrations and downloadable templates and reference materials. The course information is available 24 hours a day and 7 days a week, providing access to the content as the schedule allows. The participant will have 30 days to complete the course and may access it as often as desired within that time period.
Learn More About QFD Training
Quality-One offers Quality and Reliability Support for Product and Process Development through Consulting, Training and Project Support. Quality-One provides Knowledge, Guidance and Direction in Quality and Reliability activities, tailored to your unique wants, needs and desires. Let us help you Discover the Value of QFD Consulting, QFD Training or QFD Project Support.