QCT Support
 – Facilitation and Contract Services –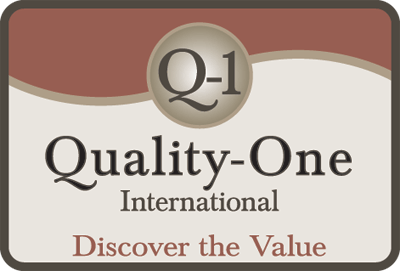 Introduction to Quality Core Tools Support
Many organizations do not experience the benefits of proper Quality Core Tools usage. Quality-One has compiled several reasons Quality Core Tools may not be delivering the value expected. The following are a few of the most common observations:
Quality Core Tools are developed too late in the product or process development cycle / Advanced Product Quality Planning (APQP). Completing the tools late does not allow time to prevent failure or develop adequate quality controls to catch defects.
Quality Core Tools are copied from the last program without any review of unique changes planned in the new program. Changes bring risk and inadequate discovery of these risks may result in potential failure.
Cross Functional Teams (CFT) are not used when developing the Quality Core Tools. When a team is not used, experiences from the Subject Matter Experts (SME) are not applied to prevent failure.
A checklist mentality is applied, where the Quality Core Tool is checked off using a product or process checklist, regardless of content quality.
A lack of linkage between the Quality Core Tools.
These reasons are commonly experienced without proper support. Using an expert resource can greatly improve the performance of Quality Core Tools output. Improving effectiveness must address the following:
Scheduling
Coordination of internal / external resources
Expert facilitation
Efficient development
Assessment of content value
Feedback of Lessons Learned for future use
Quality Core Tools support the IATF 16949 expectations of customer focus and risk discovery. Mitigation of risks, discovered during Quality Core Tool use, reduces the potential for internal failure, high warranty returns and costly product recalls. Support provided by Quality-One, assures your organization discovers the value of Quality Core Tools.
When engaging Quality-One for Quality Core Tools Support, you can expect instant results as we roll up our sleeves and take control to lead the Quality Core Tools effort. Quality-One will ensure the Quality Core Tools will be facilitated properly and efficiently. Quality Core Tools Support can be utilized in the following ways:
Audit and Assess effectiveness of current Quality Core Tools use
Coordinate internal scheduling of Quality Core Tools to fit project timelines
Provide Facilitation and assist internal teams with development of effective Quality Core Tools processes
Provide Contract Services, supplemental and flexible engineering resources, as needs arise
Provide Mentoring and Facilitation of Quality Core Tool use on critical and significant products and processes for the supply chain
Provide Training, designed for various levels, from novice to expert
Standardize Quality Core Tools best practices for future improvement efforts
Learn More About Quality Core Tools Support
Quality-One offers Quality and Reliability Support for Product and Process Development through Consulting, Training and Project Support. Quality-One provides Knowledge, Guidance and Direction in Quality and Reliability activities, tailored to your unique wants, needs and desires. Let us help you Discover the Value of Quality Core Tools Consulting, Quality Core Tools Training or Quality Core Tools Project Support.